Party & Meeting Facilities
Parties, Meetings & Special Event Gatherings...


...tailored to suit your needs!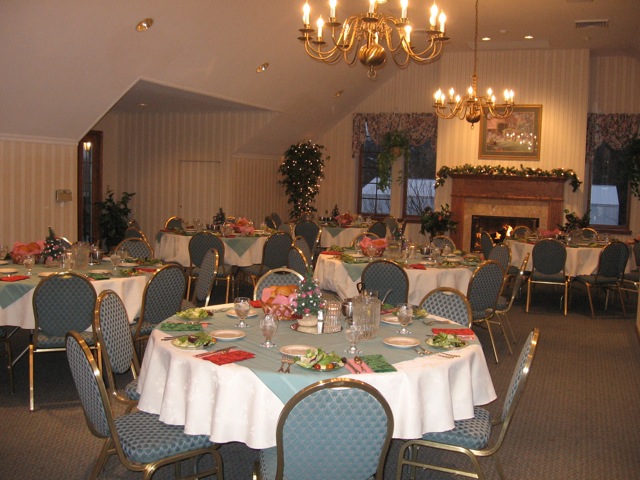 Our year-round Party/Meeting Room is the ideal location for your group gathering – from golf outing dinners & fundraising auctions, holiday parties, birthday & anniversary celebrations, to bridal & baby showers, we can assure your group a memorable event!
We're also a great location for business meetings & company gatherings!
Accommodations can be made for a small, intimate event, or larger groups of up to 135 guests.
Songbird Hills offers a variety of menu items for a casual breakfast, luncheon or dinner, or formal buffet meals, as well as a wide array of appetizers, and a full service bar to complement your special event.
We invite you to review our most popular menu items, and then submit a Party/Meeting Room Interest Request, or contact Terri Zeh at 262-246-7050 to book your special event.
For more information...