About Songbird Hills Golf Club
Dreams Come True
Opening mid-season, on July 29, 1992, Songbird Hills was the culmination of a lifetime dream of Hal Hoffman, a long-time resident in the Hartland area who now lives in New Berlin.
Hal began designing the course more than twenty years before construction began in 1990, long before he even owned the land.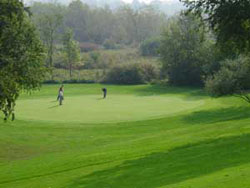 But Hal continued to pursue the purchase of this particular farm because, as he puts it, he "knew where the golf holes were."
The Clubhouse, completed in 1996, is a spacious facility with a Golf Shop, a Golfer's Bar & Grill, year-round Banquet Room and all the normal amenities one expects at a professionally managed club.
An outdoor Pavilion accommodates large and small outing groups.
A refreshment Gazebo was constructed in 2002, located on top of the hill at the center of the course, between the 9th and 10th holes.
Over the years, many new projects have been undertaken, including redesigning the 17th green, creating an additional water hazard on hole 13, enlarging the parking lots, building a number of new teeing areas and adding extensive flower beds - just to name a few.
Songbird Hills has an extensive junior program involving over 200 young golfers each season. Even with a schedule of morning and afternoon adult leagues as well as numerous group outings and various special events, there are still plenty of tee times available for golfers who want to enjoy a round of golf "where the 150 yard markers are bluebird houses."
Songbird Hills Staff
Our excellent staff strives to make Songbird Hills a premier Golf Club. If you have played here over these past years you will appreciate the attention to the grounds and facilities as Songbird Hills continues to mature with each passing year.
Steve Allen, our Course Superintendent, is constantly and actively responsible for maintaining and improving the course, making Songbird Hills a memorable playing experience.
From outings to league play and meetings to banquet events, Terri Zeh, the Club Manager, and Vince Joaquin, Director of Golf, along with the rest of the professional staff, are always willing to assist in meeting all of your golfing needs.
Terri Zeh
Vince Joaquin
Steve Allen
Tammy Wolfgram
Hal Hoffman

Club Manager
Director of Golf
Course Superintendent
Business Manager/Owner
Course Architect/Owner
Affiliations
Songbird Hills Golf Club is a member of...
GCOW - Golf Course Owners of Wisconsin,
NGCOA - National Golf Course Owners Association,
... and the WSGA - Wisconsin State Golf Association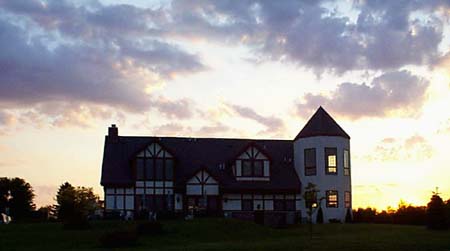 To all of our golfers...

We truly appreciated having you play at Songbird Hills.

We want to be YOUR golf course, and we're confident
that we can meet your golfing needs and expectations.