Welcome to Songbird Hills Golf Club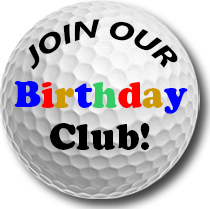 2018 Newsletter
Our 2018 Newsletter is available for download! If you're on our email list, you should have received the notification last week. Returning league members, junior golfers and annual members should have received a printed copy by post mail.
The newsletter contains information about our golf leagues, junior programs, events, adult clinics, rates and more!
Employment Opportunities...
We are currently accepting for applications for a Landscaper/Gardener, as well as general Grounds Crew positions. Applicants must be at least 18 years old. Contact Steve Allen at (262) 246-7050 right away!
We also have some openings for Beverage Servers and Outside Service staff. To arrange an interview, please contact Terri Zeh at (262) 246-7050 as soon as possible.
Golf Shop Winter Hours...
Though the course is closed, we do keep regular office hours during the winter:
9:00 - 4:00, Monday thru Friday.
If you need to contact us, give us a call at (262) 246-7050. If we're not in, either leave a message, or send us an email: Send Email!
2018 Memberships Available
See the great Membership plans we have on our Memberships page, then give us a call or email for more info!
Golf Outings
We're the perfect location for outings of all sizes and skill levels!
Corporate Events
Fundraisers

Family Events
Church Groups
We have a GREAT food & beverage selection to complement our very affordable golf packages! If you're looking for a fun event, hosted by professionals known for their exceptional service, call Terri or Vince at (262) 246-7050 today to get more information.
If you would like to browse some of the Outing Package options we offer, head over to the Outing Package Info page, and submit an Outing Interest Request online! Remember... we can customize any package to suit your needs!
Business & Organization Golf Leagues
Golf provides an exciting way to have an enjoyable time with your co-workers, customers & friends. Songbird Hills currently has openings for your golf league - so contact us right away to register your group!