Welcome to Songbird Hills Golf Club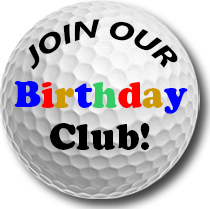 Holiday Parties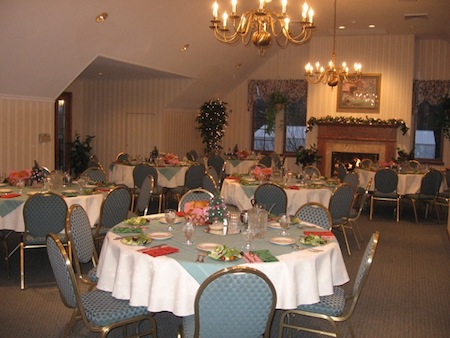 Feel free to review our Party & Meeting Facilities information, then contact Terri Zeh to book your party, meeting, or special event for 25-125 guests today!
Golf Outings
We're the perfect location for outings of all sizes and skill levels!
Corporate Events
Fundraisers

Family Events
Church Groups
We have a GREAT food & beverage selection to complement our very affordable golf packages! If you're looking for a fun event, hosted by professionals known for their exceptional service, call Terri or Vince at (262) 246-7050 today to get more information.
If you would like to browse some of the Outing Package options we offer, head over to the Outing Package Info page, and submit an Outing Interest Request online! Remember... we can customize any package to suit your needs!
Songbird Hills Gift Certificates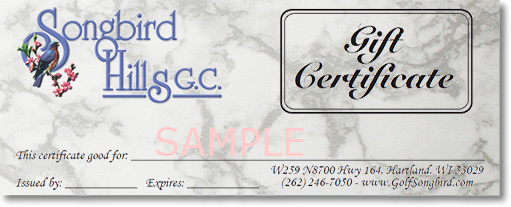 The "Always Fits" Gift